Welcome to Cherokee County, Kansas
Cherokee County, Kansas
Welcome to Cherokee County, Kansas, home to over 20,000 Kansans. Organized in 1866, the 590 square miles of our county call the city of Columbus our County Seat.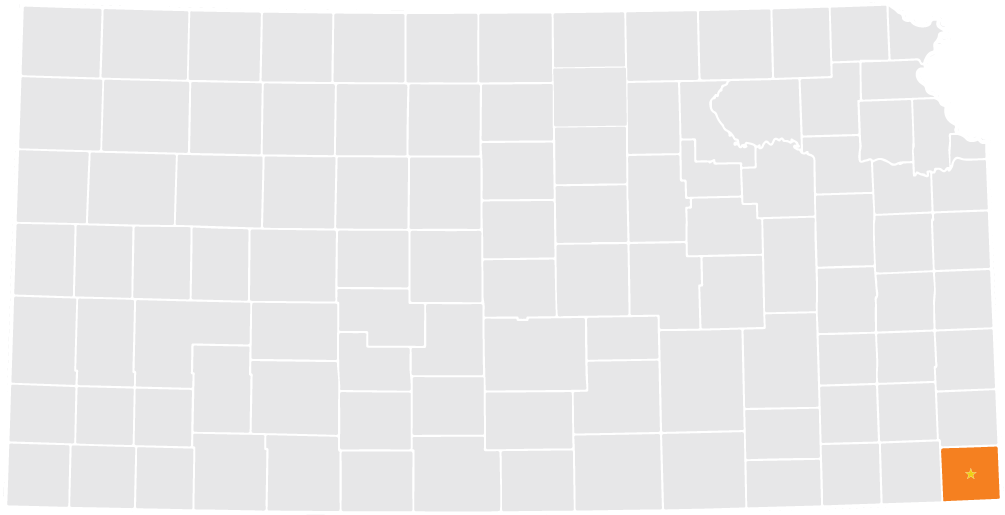 First named McGee in 1855, for E. McGee of Missouri, who was a member of the Territorial Legislature, the county was renamed Cherokee in 1866 from the fact that a large portion of the "Cherokee neutral lands," reservation of that tribe of Indians, was included in the geographical area of the county.
---
Employment Opportunity
The Board of County Commissioners of Cherokee County, Kansas is accepting applications for the postition of Road and Bridge Department Superintendent. This is a management position and includes responsibilities essential to every phase of the department's administration, operations, personnel management, and planning for the County's roads and bridges.
Interested applicants may obtain an application form and a complete job description by contacting the Cherokee County Human Resources Office at 620-429-9562, or in person at the Cherokee County Courthouse, 1st Floor, Human Resource Office, 110 W. Maple, Columbus, Kansas 66725